Ozone can be released into the airindependently as 100mg/h. Organically removes up to 99.99% of germs and pesticides on treated foods.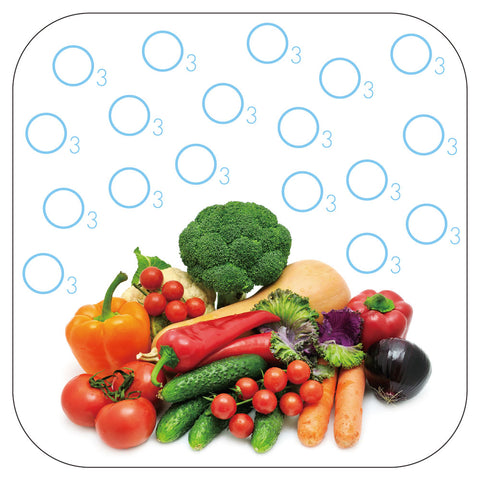 UV light starts working 2 minutes later since machine starts. The drysanitization mode greatly expands the range of sanitizing items.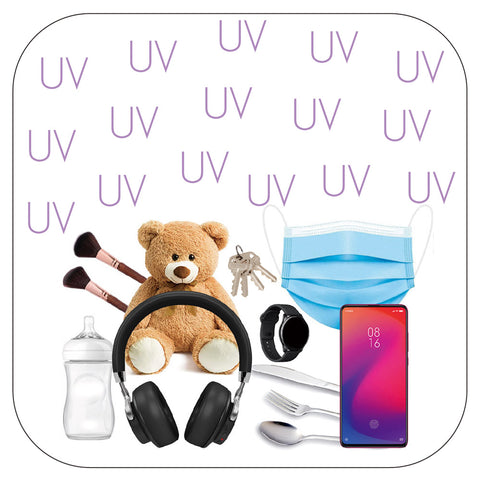 Ozone organically removes up to 99.99% ofgerms and pesticides on treated foods.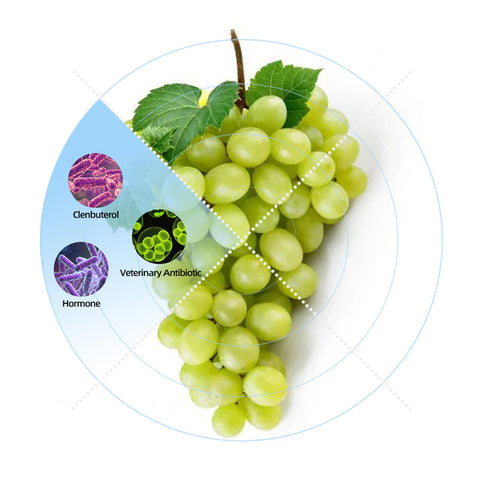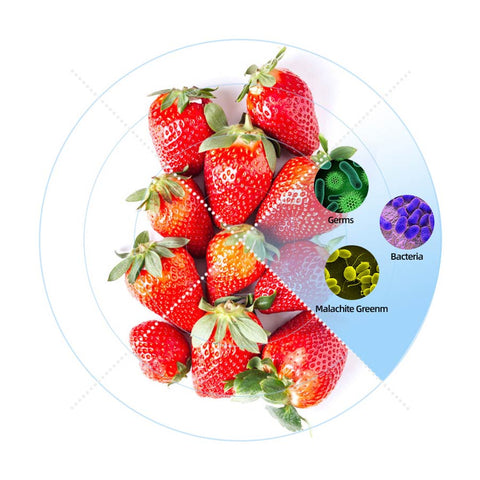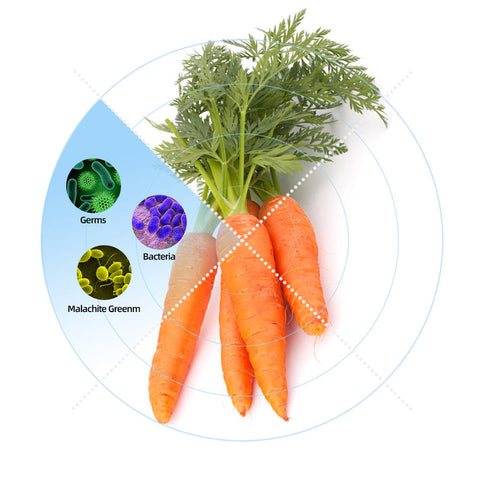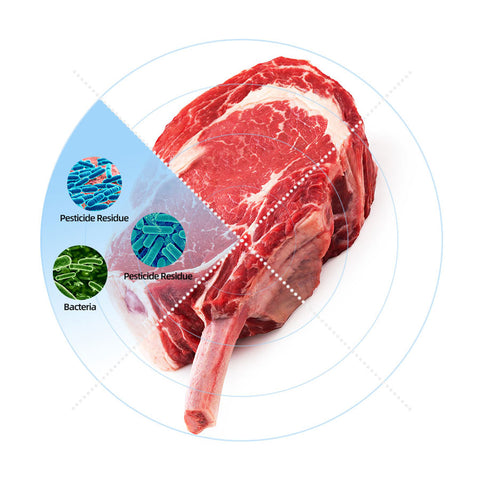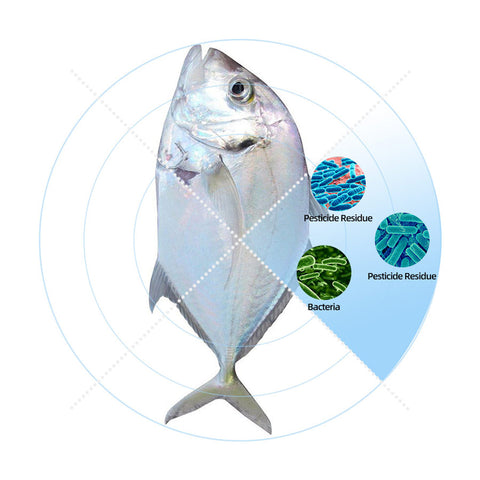 Germicidal UV light eliminates internalization of bacteria within produce.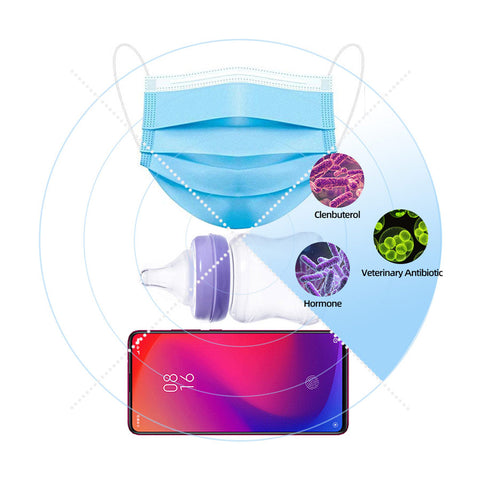 Ozone and UV in the water environment generates hydroxyl, which is highoxidized to kill bacterias, germs and pesticides.
 Washing Sanitization
Ozone and UV light, basket rotation and potable water to help clean desired items.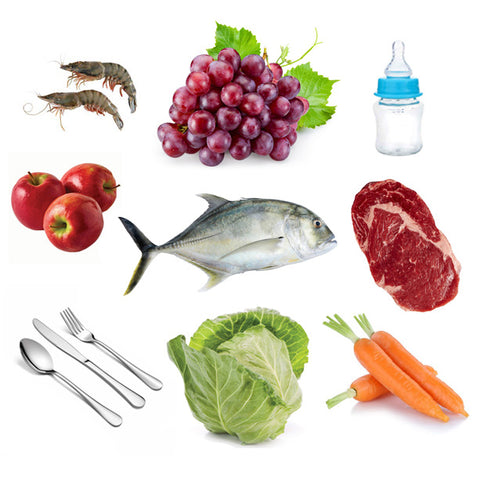 Dry Sanitization
UV light and basket rotation, perfect for electronic devices.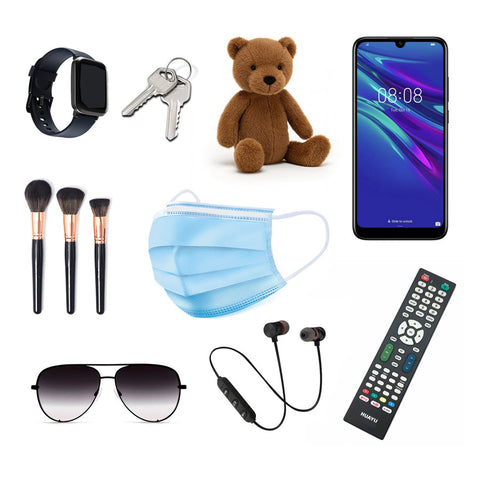 The U.S. Food and Drug Administration (FDA) approved ozone as a directfood additive for treatment, storage, and processing of foods.
The FDA has approved UV-C for inactivation of microorganisms on food productsurfaces (US-FDA 2011, Syamaladevi andothers 2013).
SGS AUTHORITY
Bacterial Killing Rate >99.99%. Virus Killing Rate >99.99%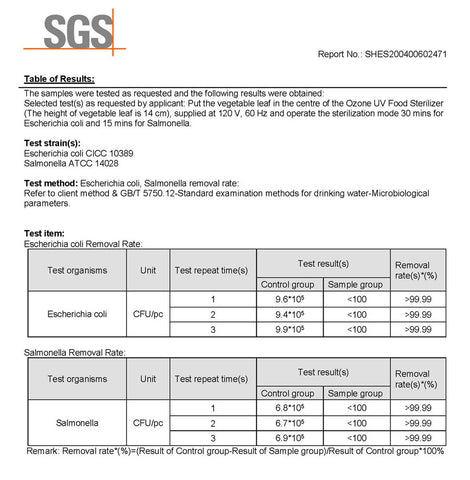 This patented technology dissolves multiple times amount of ozone into water, theozonated water effectively kill harmful bacteria,
germs, and pesticides by up to 99.99%.